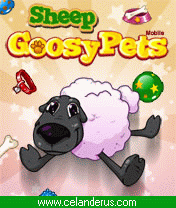 Added
: 11.07.2005

Downloads
: 998

Vendor
: Celander

Description
: This Fluffy little guy is the cutest pet! It has an adven-turous sight of the world, and loves cuddling. He makes the perfect pet!
The game's characteristics and screenshots may vary according to the model of your phone.

GoosyPets Sheep 320x240 E71 (
320x240
)

download
201.3kB
Terima kasih telah berkunjung di Blog
RAJAOLAH WAP
dalam postingan
Game Goosy Pets Sheep 320x240 jar
jangan lupa tinggalkan komentar anda..!