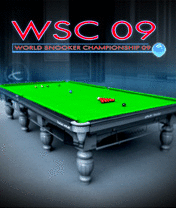 Added
: 11.07.2005

Downloads
: 3283

Vendor
: I-Play

Description
: Step up to the table for the official World Snooker Championship 2009! Strive to become World Champion against some of the biggest names in sport. Challenge the snooker legend of your choice in the most realistic snooker simulation on mobile to date. WSC 09 uses real players from the top 32 world ranking. This is undeniably the best experience and closest you will get to playing in the World Snooker Championship whilst on the move.
The game's characteristics and screenshots may vary according to the model of your phone.

World Snooker 2009 3D 320x240 E71 (
320x240
)

download
581.6kB
Terima kasih telah berkunjung di Blog
RAJAOLAH WAP
dalam postingan
Game World Snooker 2009 3D 320x240 jar
jangan lupa tinggalkan komentar anda..!